20 Oct

TOP 10 THINGS YOU CAN DO TO MAINTAIN YOUR HOME

Some of the most expensive home repairs are ones caused by neglect. By doing a few tasks regularly, you could save thousands in the long run. Don't be the person who turns the cheek when damages start to build up. Staying on top of repairs will save you big bucks down the line. Here are some aspects of your home to make sure you are maintaining regularly to protect your investment.
1. Protect Against Water Intrusion
Water intrusion is one of the biggest concerns for homeowners both from a safety perspective and to help avoid major damage. When looking at water, you want to inspect multiple areas:
Rain gutters and downspouts

Drains

Stucco

Exterior paint

Showers, sinks, and toilets

Window seals

Plants and grade near the foundation
Seal, clean, caulk and repair any area that needs repair as soon as you notice a problem.
2. Inspect Ventilation, And Air Conditioning Units
An inspection of your HVAC system needs to be done at least three times  a year. The equipment is going to last a great deal longer and save you thousands of dirhams if you keep up on its maintenance.
3. Treat For Termites
If left untreated, termites can ruin pretty much everything in the house from furniture to drywall. To make matters even worse, most homeowners insurance doesn't cover termite damage. It takes months to years to notice that termites are in your house and by that point, it will be far too late. For this reason, it's important to stay on top of annual termite inspections in order to protect your home and your belongings.
4. Inspect And Repair Roof Damage
Roof inspections should be part of your regular home repair routine. The older the roof, the more frequently it needs to be inspected. These inspections will prevent water damage, leaking, roof deck sagging, and cracks. Have all vents sealed and cracks replaced to save your roof from having to be replaced and adding up to 40 years of life onto your existing roof.
5. Power Wash & Repair Wood Decks
A wood deck should be power washed and sealed every one to three years. This will add 20 to 30 years to the deck's life and prevent stains, algae, mould, mildew, and water damage. Repair work is essential in keeping small problem areas from spreading. Wet spots from water drainage from flowerpots can lead to major repairs if maintenance.
6. Clean Dryer Vents
Dryer vents should be cleaned annually. This will prevent lint from building up and the dryer from overheating and catching fire.
7. Clean Carpets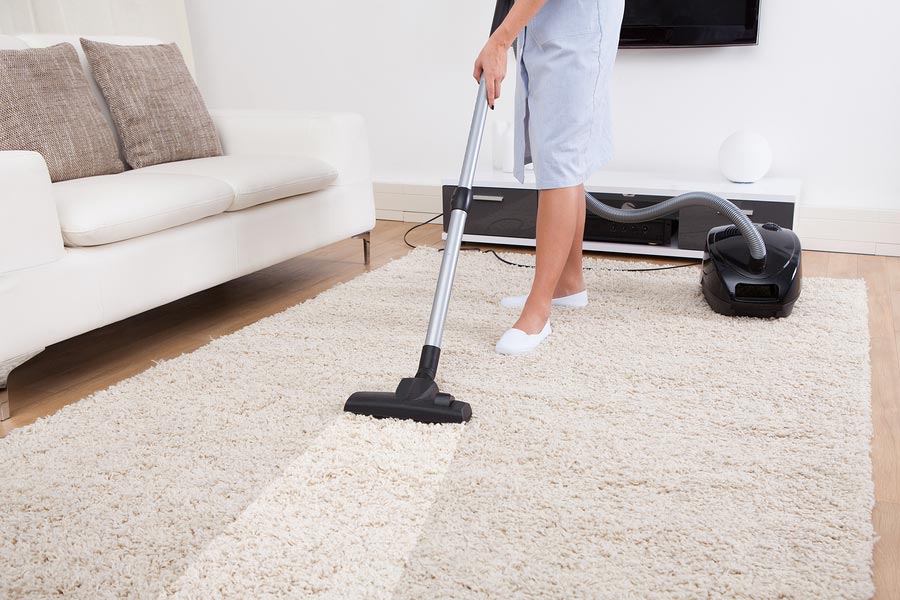 You should clean your carpet at least every year, but you're better off cleaning any areas that have heavy traffic more often. It costs thousands of dirhams to replace one thousand square feet of a medium-grade carpet and about AED 1500 to clean one thousand square feet of carpet. Annual cleaning will prevent soil buildup and keep you healthier by taking away exposure to bacteria and dirt.
8. Make Sure Windows Work
Old windows can allow moisture to seep into the house causing rot and mold around the window frame. Updating your windows can help prevent costly damage and also dramatically increase your energy efficiency.
9. Do Not Overwater Landscaping
Overwatered landscaping next to your home can cause a range or problems that can lead to costly repairs both inside and outside of your home from mold to major stucco damage. If you notice bubbling or peeling paint on the walls near your landscaping, that is a telltale sign that your landscaping is overwatered. To avoid water damage you can install a drip system for plants near your home instead of sprinklers and make sure the grading slopes away from your home so water doesn't pool next to the structure.
10. Water Pumps
Pump inspections should be done when the technicians  are servicing your A/C's . It saves extra journeys . The technicians will listen for any unusual noises coming from your pumps and service them. While the cost of repairing a pump or buying a new one is not that high , the inconvenience this may cause  is a lot more painful.
October to April  is a great time to perform the inspections so you can have any needed repairs completed by the time the summer kicks in. Hiring a maintenance company to do the inspections year after year makes it easier to spot problem areas and ensures the inspections are not overlooked. Preventative maintenance not only saves money over the long term it also buys more enjoyment of your home while protecting your investment.